Chief Administrative Officer – Care Management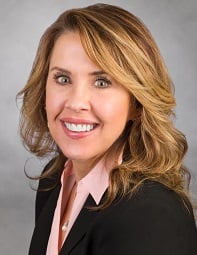 As chief administrative officer – care management, Donna Beifus leads best-practice work across UC San Diego Health as it relates to care management. Ms. Beifus collaborates to align efforts and create synergies to improve the safety and efficiency of care as patients transition to post-hospital recovery.
She also oversees the development and implementation of a coaching and training model as well as monitoring key performance indicators, including real-time monitoring, gap analysis, variance mitigation strategies and processes updates.
Ms. Beifus is very proud to be a registered nurse and comes to UC San Diego Health with more than 25 years of health care experience, including roles as a staff nurse, case manager, director of inpatient services, and associate vice president for care transition.
Most recently, she was CEO of HealthSouth Southern Arizona Rehabilitation Hospital in Tucson. She holds a Master of Public Administration in health care administration from Cleveland State University and a Bachelor of Science in Nursing from The Ohio State University. She also retains her status as a Certified Case Manager (CCM).