If you have a heart condition, you need cardiovascular experts who are leaders in their field and will give you personalized care.
As part of the region's only academic health system, the Cardiovascular Institute at UC San Diego Health is a hub of discovery and innovation.
Our heart and vascular programs are ranked among the top 25 in the nation by U.S. News & World Report.
Highly Specialized Heart Care
Our doctors come from cardiology, cardiothoracic surgery, neurology, cardiac imaging and other specialties. This means we can collaborate to provide the full range of services available only at the nation's top health systems.
And the technologies, techniques and treatments we develop are setting the standards for cardiac care.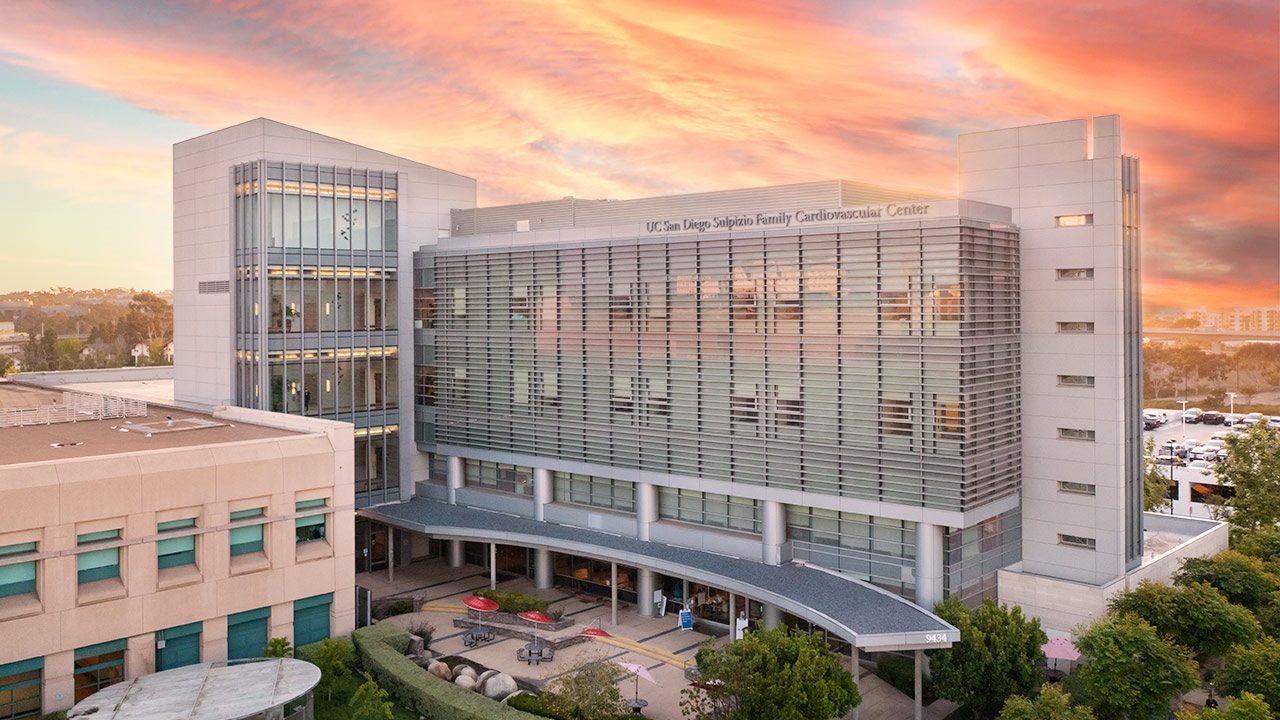 Video: Inside San Diego's First Comprehensive Heart Hospital
Sulpizio Cardiovascular Center is home to heart care at UC San Diego Health.
Cardiovascular Areas of Expertise
As an academic medical center, we are continuously making discoveries to improve your treatment options and health. Whether your condition is common or rare, you will find doctors with extensive training and experience in your condition.
Related Vascular Programs
Why Choose Us for Heart Care?
Our cardiovascular doctors, nurses and other team members collaborate to provide the full range of services you'll find only at the nation's top health systems. This offers patients many advantages.
Need a Second Opinion for Cardiovascular Care?
Our cardiologists and surgeons are happy to provide second opinions on your diagnosis or treatment plan. We specialize in complex conditions and can evaluate your options, including surgeries or treatments not available at all hospitals. Many insurance companies cover second opinions.
To schedule a second opinion at UC San Diego Health, call 858-657-8530.
Cardiovascular Locations
See heart care locations conveniently located around San Diego County.