Chief Administrative Officer – Cardiovascular Services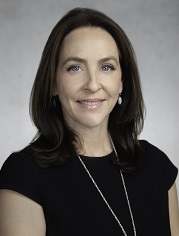 Lisa Murphy is the chief administrative officer for Cardiovascular Services at UC San Diego Health, which includes the Cardiovascular Institute, Center for Transplantation, Hemophilia and Thrombosis Treatment Center and pulmonary programs. In this role, Ms. Murphy is responsible for setting strategic and long-term priorities, including expansion and growth of respective clinical programs; implementing growth and quality initiatives and achieving related financial performance goals; achieving integration of clinical administrative responsibilities for all related in-patient, outpatient and ambulatory clinical services; and managing physician/provider relationships.
Previously, she served as an associate administrator and administrative director for clinical programs such as imaging, primary care and medicine, providing leadership and management oversight for operations, financial performance and program growth. She also worked closely with physician leadership to set strategic growth and quality priorities for these programs.

As part of her administrative responsibilities for Sulpizio Cardiovascular Center, Ms. Murphy was actively engaged in planning, licensing and operationalizing the center from July 2005 through its opening in August 2011. Subsequently, she was appointed co-chair of the transition committee for Jacobs Medical Center in La Jolla, which opened in November 2016.
Prior to joining UC San Diego Health in 2005, she was the administrator of Cardiothoracic Surgery & Heart Transplantation at the University of Chicago Health System. She spent several years in accounting positions at Crowe, Chizek & Company, Certified Public Accountants and at Northwestern Medical Faculty Foundation before passing the CPA exam in 1996. Ms. Murphy is also a 2012 graduate of the LEAD San Diego Impact program, which provides a comprehensive view of the major issues facing the San Diego region.
Ms. Murphy earned her Master of Business Administration in financial management and strategic management from the Booth School of Business at the University of Chicago, and her Bachelor of Business Administration from the University of Notre Dame.