Margarita Baggett, RN, MSN
Chief Clinical Officer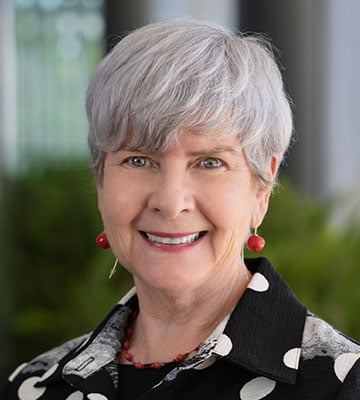 Margarita Baggett is the chief clinical officer (CCO) for UC San Diego Health. In this role, she provides leadership and direction for the nursing staff and is responsible for planning, organizing, directing and controlling all functions of nursing, care coordination, volunteer services, pharmacy, facilities, and support services, as well as overseeing emergency medicine. Ms. Baggett's responsibilities include the day-to-day operations for a staff of more than 2,500 along with key participation in strategic planning for growth.
She is a highly accomplished nursing leader with vast experience in quality management, service excellence, patient throughput, staff recruitment and retention, and regulatory affairs. Ms. Baggett joined UC San Diego Health in 2006, most recently serving as chief nursing officer and interim chief operating officer.
With more than 27 years of progressively responsible experience at the North Shore-Long Island Jewish Health System in Manhasset, NY, she previously served as deputy executive director, nurse executive, and associate executive director for patient care services and care coordination.
Throughout her career, Ms. Baggett has been involved in many professional organizations and was recently elected president-elect of the Association of California Nurse Leaders (ACNL). She currently sits on the ACNL board and served as 2014 president. She is an active member of the California Institute for Nursing & Health Care and the Nursing Spectrum/NurseWeek Advisory Board Southern California. Additionally, she has given several presentations at professional conferences and been published in the journal, Nursing Management.
A graduate of the Johnson & Johnson-Wharton Fellows Program in Management for Nurse Executives, Ms. Baggett earned her master of science degree from Adelphi University and a bachelor's degree in nursing from Molloy College, both in New York state. She lives in La Mesa with her husband, Frank.