Chief Operating Officer
UC San Diego Health Physician Network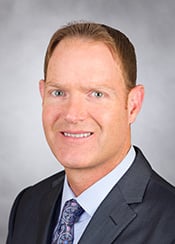 Duncan Campbell is chief operating officer (COO) of UC San Diego Health Physician Network, a clinically integrated network of community physicians affiliated with UC San Diego Health. This creates a high quality regional (three county) provider network that supports payer, employer and community needs.
In his role as COO, Mr. Campbell focuses on growth by building infrastructure to support population health management and risk-based contracting, working with health plans to develop new products, integrating electronic medical records, and establishing quality initiatives and metrics.
Mr. Campbell joined UC San Diego Health in 2010 as COO of the Medical Group. In this position, he was responsible for all financial and administrative functions of the Medical Group, as well as directing the Managed Care Department, developing physician affiliation strategies, establishing new business models, overseeing the selection and implementation of revenue cycle systems, and serving as a key member of the Board of Governors.
He holds undergraduate and graduate degrees from Texas Tech University, with concentrations in finance and economics, and health organization management.