Tonya Jackman Hampton, EdD
Chief Human Resources Officer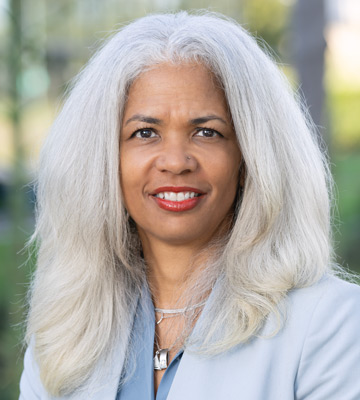 Tonya Jackman Hampton, EdD, is the chief human resources officer (CHRO) for UC San Diego Health, responsible for providing human resources services for over 20,000 UC San Diego Health and Health Sciences team members. She oversees the human resources strategy and leads capital initiatives supporting UC San Diego Health's operational and strategic priorities.
Dr. Jackman Hampton manages talent acquisition, organizational development, employee advocacy and labor relations, human capital planning, and HR operations. As a member of the executive team, Dr. Jackman Hampton works closely with Health Sciences leadership, chairs, deans and department business officers to enhance and expand shared human resources services for the top-ranked UC San Diego School of Medicine, Skaggs School of Pharmacy and Pharmaceutical Sciences, and Herbert Wertheim School of Public Health and Human Longevity Science.
Before joining UC San Diego Health, she spent over 10 years in the health care industry, operating as a strategic executive partner with senior leadership and employees on all aspects of human resources, organization development, diversity and inclusion, and related initiatives. Dr. Jackman Hampton is an award-winning executive with over 30 years of experience working for Fortune 500 companies and nonprofit organizations, where she effectively led human resources strategic initiatives and cultivated inclusive, engaging employee cultures.
Dr. Jackman Hampton is a certified executive coach, a labor relations practitioner and a labor law paralegal. She holds a bachelor's degree in political science and pre-law from Clark Atlanta University, a Doctor of Education degree in organization development and a Master of Business Administration degree with a concentration in human resource management from the University of St. Thomas in St. Paul, Minnesota.