Medicare Annual Wellness Visit
Take advantage of your free annual Medicare benefit to enhance your wellness and health.
The annual wellness visit is a unique benefit focused on preventive care and health promotion for Medicare beneficiaries.
Come to UC San Diego Health for your Medicare Annual Wellness Visit with a primary care provider (PCP) and develop or update your personalized prevention plan. We want to ensure that we address every detail of your preventive health care plan.
What's a Medicare Annual Wellness Visit?
The annual wellness visit focuses on ways to prevent disease or disability based on your current health and risk factors.
The visit does not include a physical exam, and it does not replace your annual physical exam. It's a way to help you and your doctor create or update an ongoing prevention plan to keep you healthy, safe and independent for a long time.
During this appointment, you will discuss your needs and leave with a personal wellness plan that will help you keep track of preventive services — such as immunizations, labs, bone density tests and mammograms — that you are due for in the upcoming year.
Taking advantage of this benefit is a great way to help you live your healthiest life!
Who's Eligible?
If you have been a Medicare beneficiary for at least 12 months, you are eligible for a no-cost appointment with a primary care provider once a year called an annual wellness visit.
Take charge of your health and wellness today.
What's Included in Annual Appointment?
At your annual visit, you can expect to:
Have routine measurements taken, such as height, weight and blood pressure
Review your personal and family health history
Discuss your risk for certain medical conditions and learn about early detection
Talk about your health goals — from maintaining memory and living independently to end-of-life issues such as advance directives
Receive counseling and referrals as appropriate
Free Medicare Service
You pay no copay for your Medicare Annual Wellness Visit — this preventive benefit is not subject to your Part B deductible.
Cost of additional services: Depending on your general health, medical history and risk factors, your doctor may recommend lab tests, exams or other services during this appointment that aren't covered by the Medicare preventive benefit. Those services will be subject to your Medicare deductible, coinsurance and/or copay.
What to Bring to Your Wellness Visit
To make the most of your visit, ask your doctor's office what to bring to your appointment. It might include the following:
Medical records, including immunization records
Family health history, which can help your doctor can help determine if you're at risk for certain diseases
A list of prescription drugs and over-the-counter medications that you take and how often you take them
Learn How Annual Wellness Exam Can Help You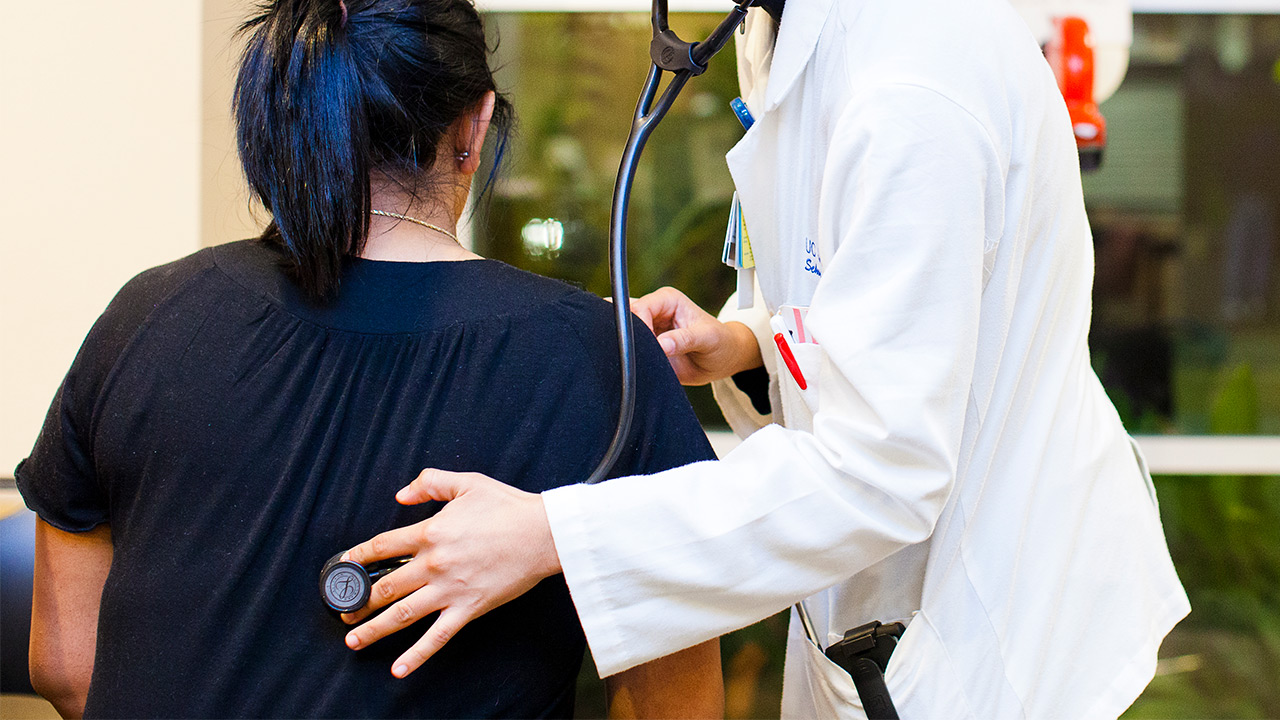 Watch Guide to Annual Wellness Exams
Find a Primary Care Doctor
Stay well as you age by partnering with a UC San Diego Health doctor to get top-quality care.
Helpful Resources for Medicare Beneficiaries