Our NICU (Neonatal Intensive Care Unit) teams care for newborns who are born early, have medical challenges, or are recovering from surgery.
Both of our hospitals offer NICU support for babies who need special care, including:
Your Baby's Care Team
Your baby's NICU team will include team members from many disciplines based on the needs of your baby. This includes an attending neonatologist, a neonatal nurse practitioner, a registered nurse who specializes in newborn care, a nutritionist, a respiratory therapist, and a therapist who specializes in occupational or physical therapy.
Since our hospitals are teaching facilities, a fellow and a resident physician are also part of the team at Jacobs Medical Center. If your child has special medical needs, they will be attended to by a pediatric specialist.
Your family will also meet regularly with a social worker and you will have access to a lactation consultant. Our staff will help with discharge and scheduling doctor visits.Also see Pregnancy & Birth Care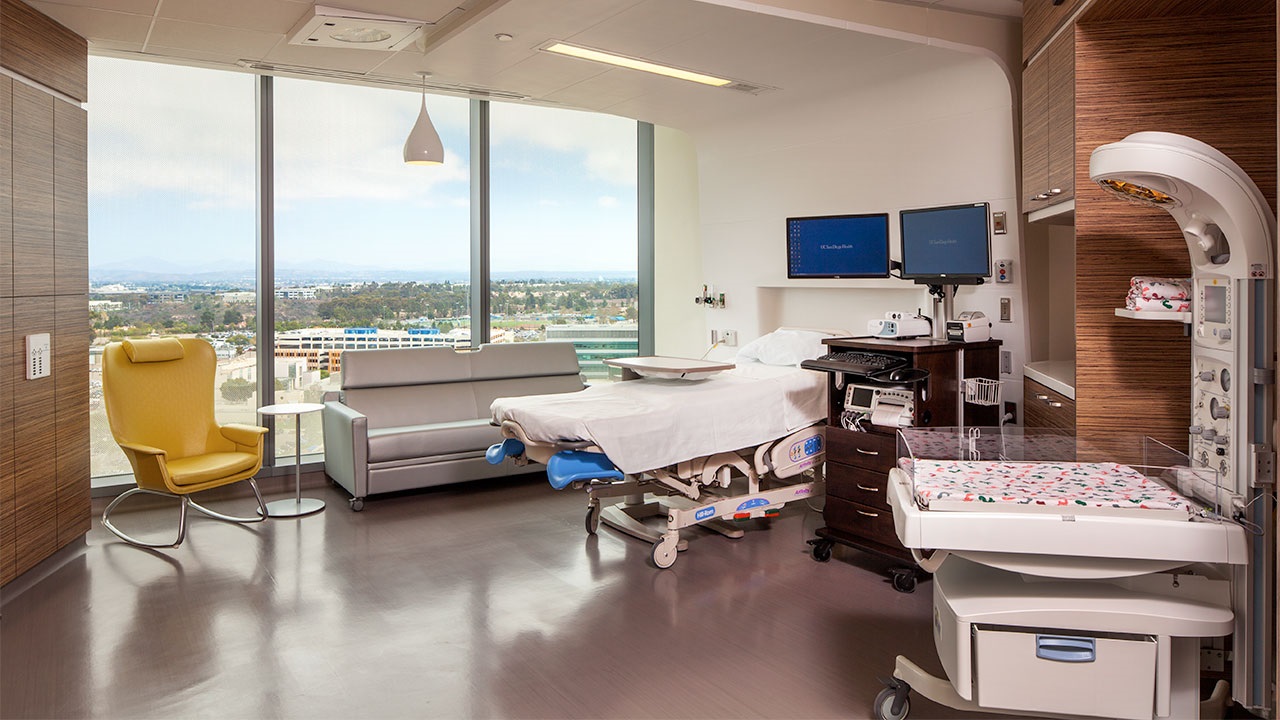 Video Tour of Jacobs Medical Center Childbirth Facilities and NICU
Family-Centered NICU Care
We encourage you to visit your baby almost any time of the day or night. Our NICU nurses and physicians welcome phone calls from parents, and we are always happy to provide information about the care and condition of your baby.